This article explains how to add Foursquare credentials correctly and add the location groups.
If you have multiple businesses or brands under the same Foursquare credentials, make sure that they are properly grouped before adding the credentials to Localistico. This article explains how to create the location groups on Foursquare.
After making sure that the locations are properly grouped, please go to Localistico and open the platforms tab under the settings: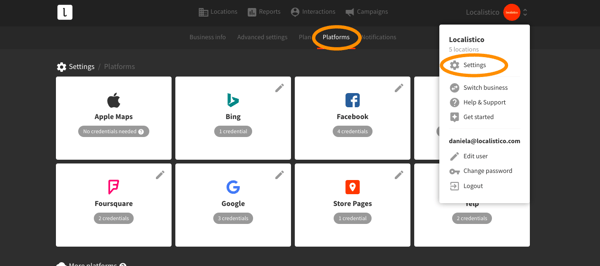 Click on Foursquare and add a new credential by clicking on the orange button: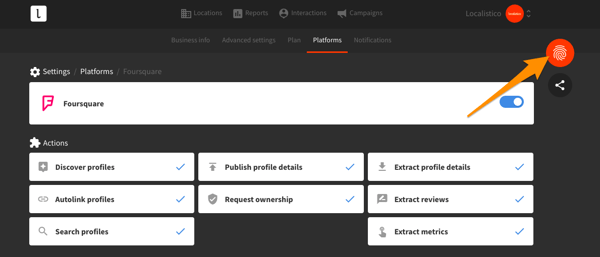 Make sure that you are connected with the correct location group and click on allow.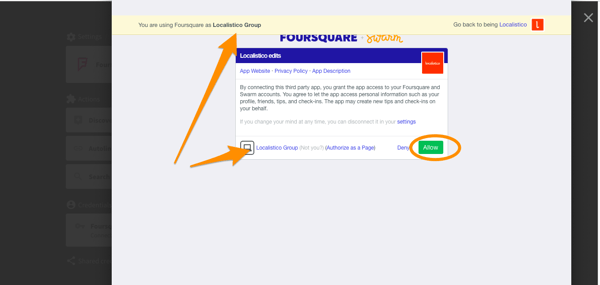 You can see here which location group is connected with Localistico: