You can claim both claimed and unclaimed Foursquare profiles in Localistico.
Profiles are an online representation of each of your physical locations. They provide your customers with information about the location, opening hours, and available products/services. By claiming profiles, you are taking control of your company's online information. Claiming the profiles allows you to update the information (including the address and phone number) and prevents incorrect data from being circulated. By claiming profiles, you will also be able to manage reviews and have access to valuable analytics.
Claiming Foursquare profile in Localistico is easy as it's possible to claim both unclaimed and claimed profiles by clicking on just one button.
How to claim Foursquare profiles on Localistico:
1. Filter the Foursquare profiles without credentials. You can recognise the profiles that aren't managed by you from the yellow and grey badges. Yellow badge means that the profile is claimed by someone else and the grey badge means that the profile is not claimed by anyone: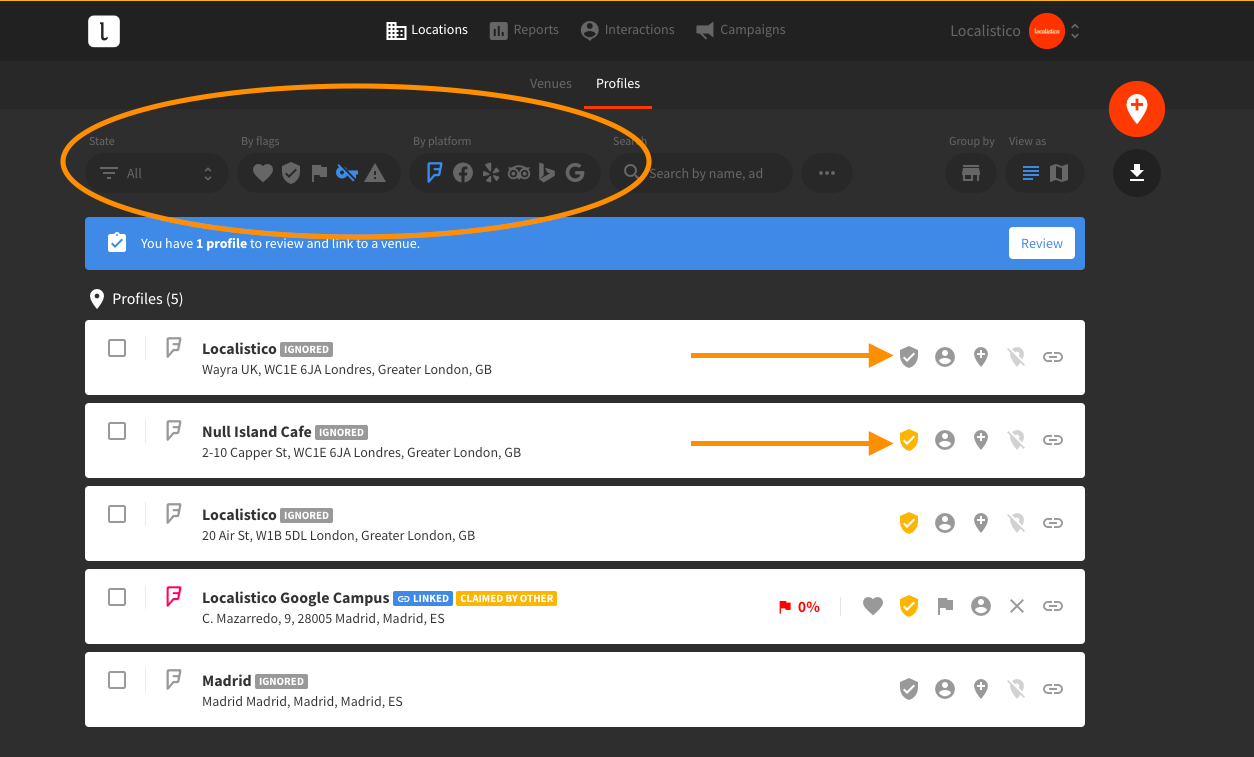 2. Click on the grey or yellow claim button (the profile has to be linked before, see this article if you don't know how to link profiles):

3. Select the credential you would like to use to claim the profile:
Wait about 7 days and if the profiles still don't appear as claimed by you (the colour of the badge is blue), please write to support@localistico.com.