Onboarding - How to login and change or reset my password?
We recommend changing your password every couple of months.
You can enter to Localistico platform from this link.
Enter the email and the password provided by our support team to the specified fields: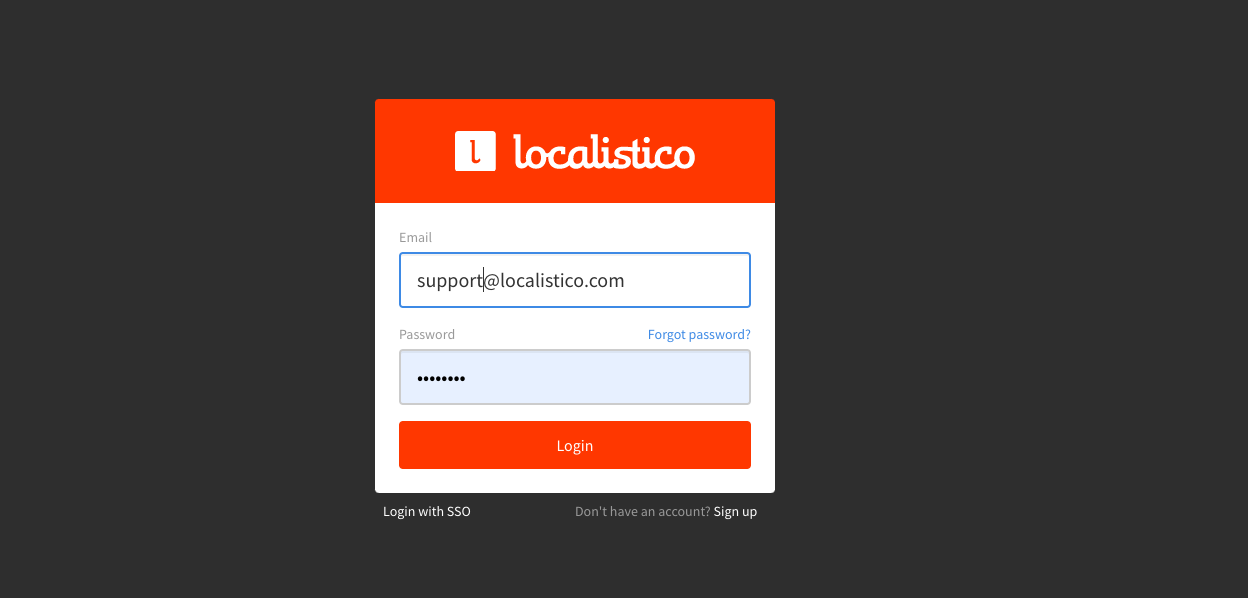 Select if you would like to access Reputation dashboard (only if this feature is activated for your user) or the business.

If you have forgotten your password click on Forgot your password?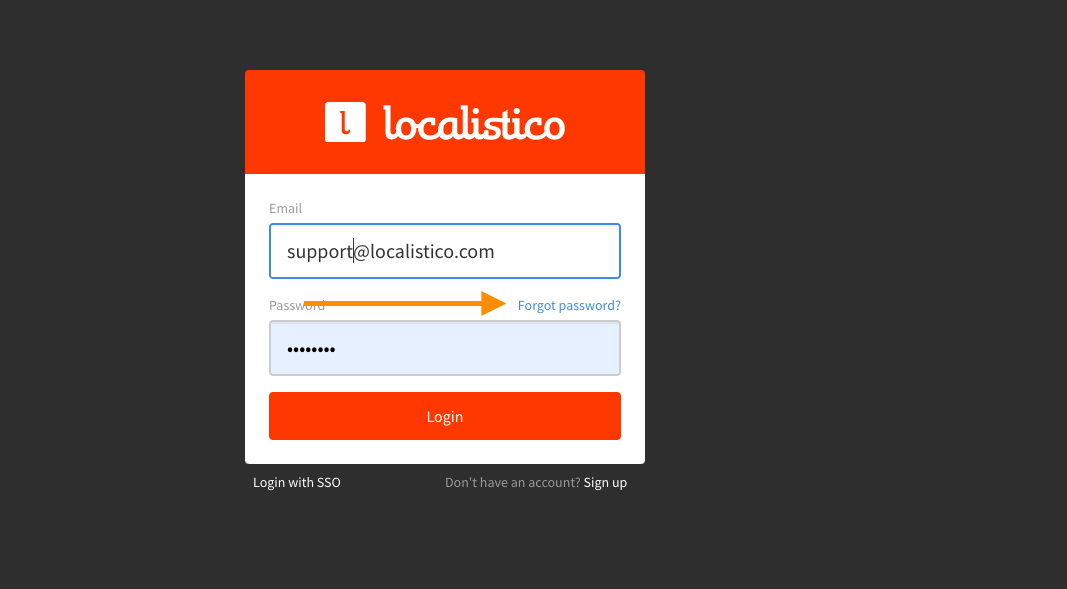 Introduce your email address and click on Send reset email.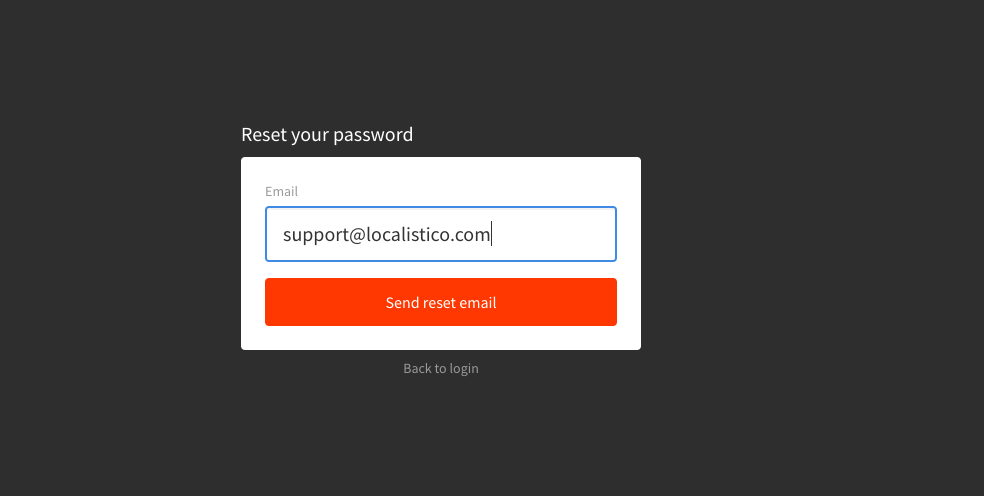 You will receive an email from contact@localistico.com to reset your password. If you don't receive the reset email, please contact to our support team. Please check your spam before contacting to support@localistico.com.
The password can be changed in Localistico by clicking on your initials and selecting Change password.

Localistico works the best with Google Chrome or Firefox. Other browsers may not work as expected when logging into the platform.