This article explains how Localistico a person who does not have a user in Localistico can add a credential via a shared link.
In some companies, different local marketing platforms are being managed by different teams than the team managing Localistico. By sharing a link, those external teams can add the platform credentials to Localistico without having to create an extra user for them.
To activate the shared credential link navigate to the platforms tab under the settings and select the platform which credentials need to be added by a team that is not working with Localistico.
Scroll down and click Share a link to add credential: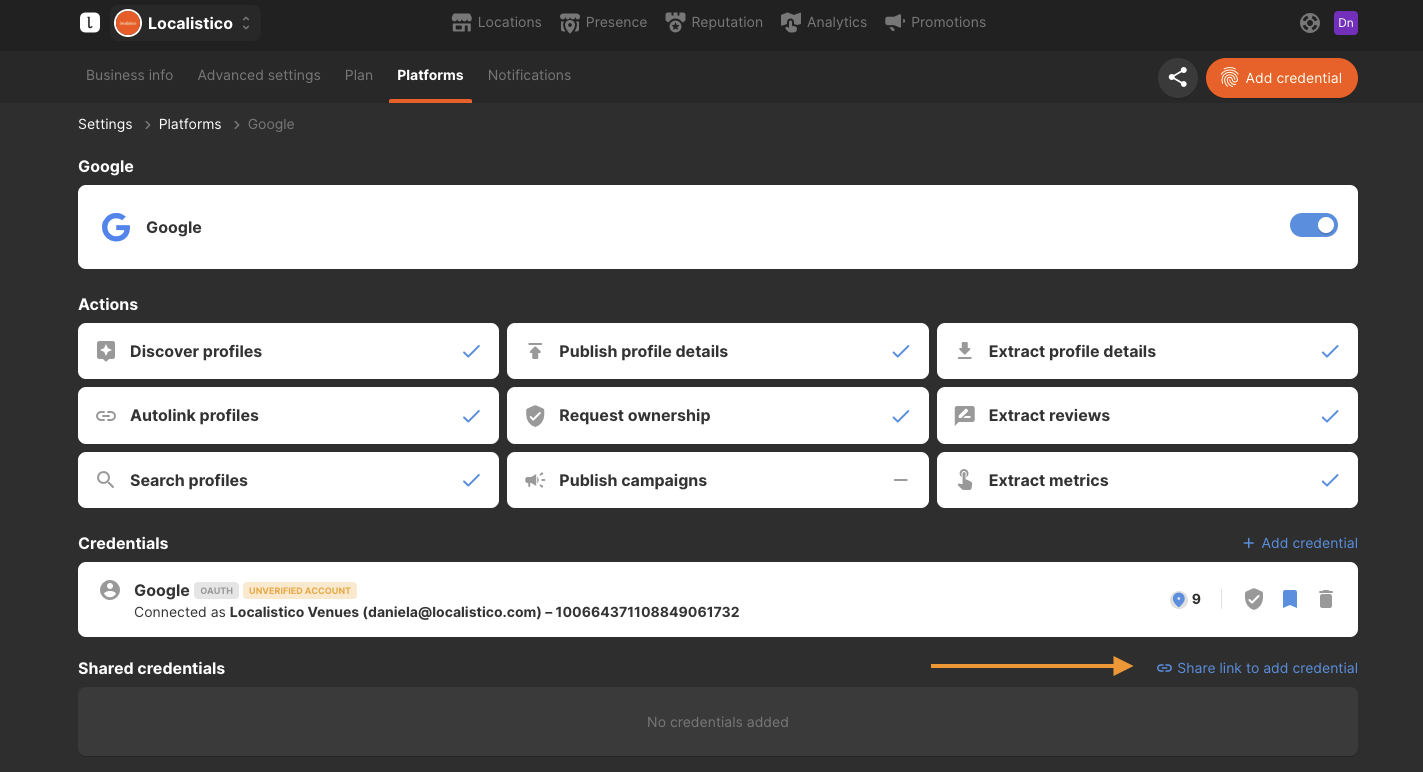 Activate the shared credential link, copy it and send it to the person who will add the credentials. You may also include this video with the instructions to help out your colleague!
If you want to invalidate all the previously shared links, you can refresh the URL. By clicking on this button the old shared URLs stop working, and you have to submit the new link to the people adding the credentials.
Once your colleagues have added the credentials, remember to accept the credential: