Step by step introductions on how to modify your venue information with an Excel file.
Do you have to update websites for all your locations, or change the phone numbers? Don't panic, we will explain how to make these changes in bulk.
1. Go to the Locations tab and click on the 'Export Venues' button:

2. Choose your favourite format.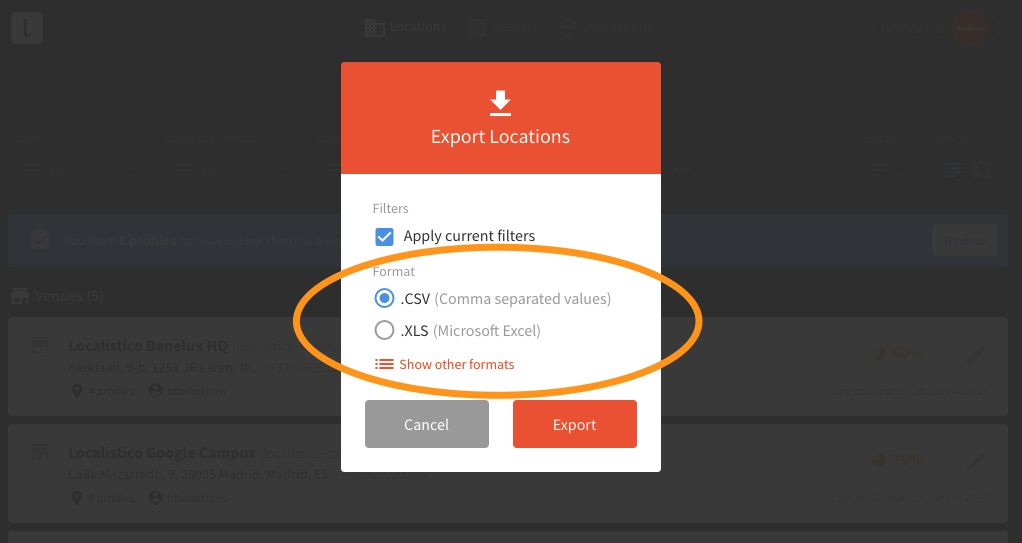 3. Open the downloaded file and modify the columns you want to change.
4. Save the file as CSV or Excel.
5. Import venues from a file.


6. Attach the file that you just modified
7. Select the option Add to existing and
a) Merge Duplicates: Choose this option if you want to fill only the empty fields of a location in Localistico with data that comes in the CSV. In other words, if the website is empty in Localistico, it will be filled in with the CSV if it has one. However, if the field is filled, it doesn't do anything.
b) Replace Duplicates: Choose this option if you want to replace old information on Localistico because you have modified/updated the existing info.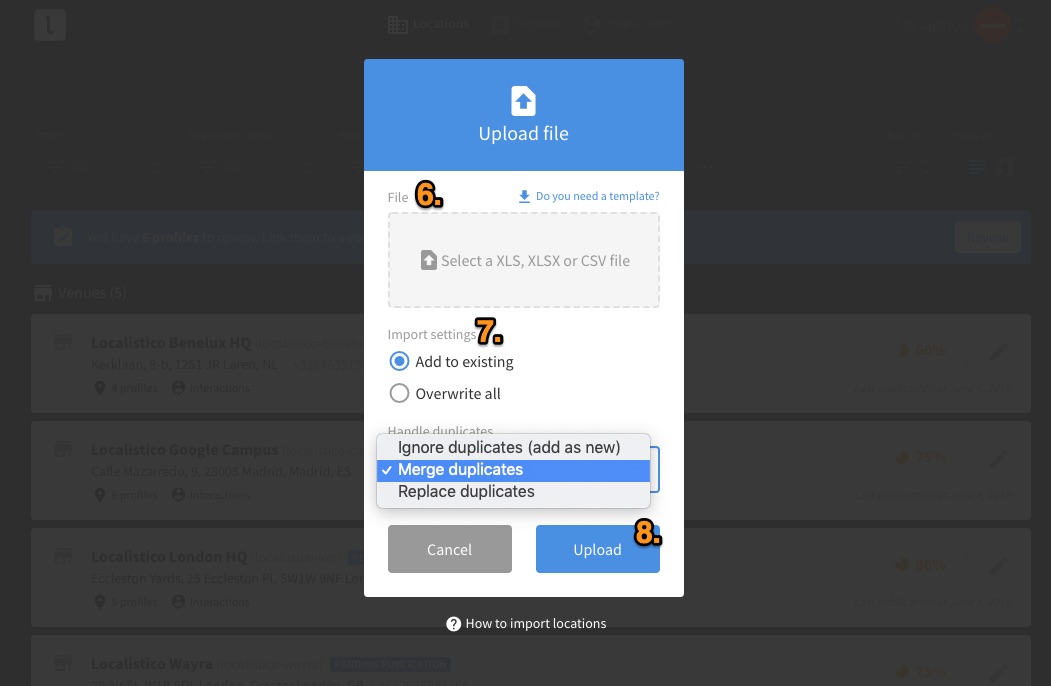 Locations that you have not modified, will remain the same.
8. Click on Upload and you are done!
Please remember that every time you make a change, you must publish the locations from Localistico. In this case, since changes affect all or most of the locations, we advise you to click on Publish All.