Explanation on how to create a location -tag on Instagram.
When you search for a location on Instagram to tag on your post, you are actually searching for a location-tag. These geo-tags are not the same thing as a business profile and because of this, cannot be created from Localistico.
Having a business profile on Facebook doesn't either mean that your business will appear on Instagram as geo-tags needs to be created previously by Facebook users. If your business doesn't appear on Instagram when tagging a publication or Instagram Story, please follow the next steps:
1. Open your Facebook Wall with your Facebook app and click on What's on your mind?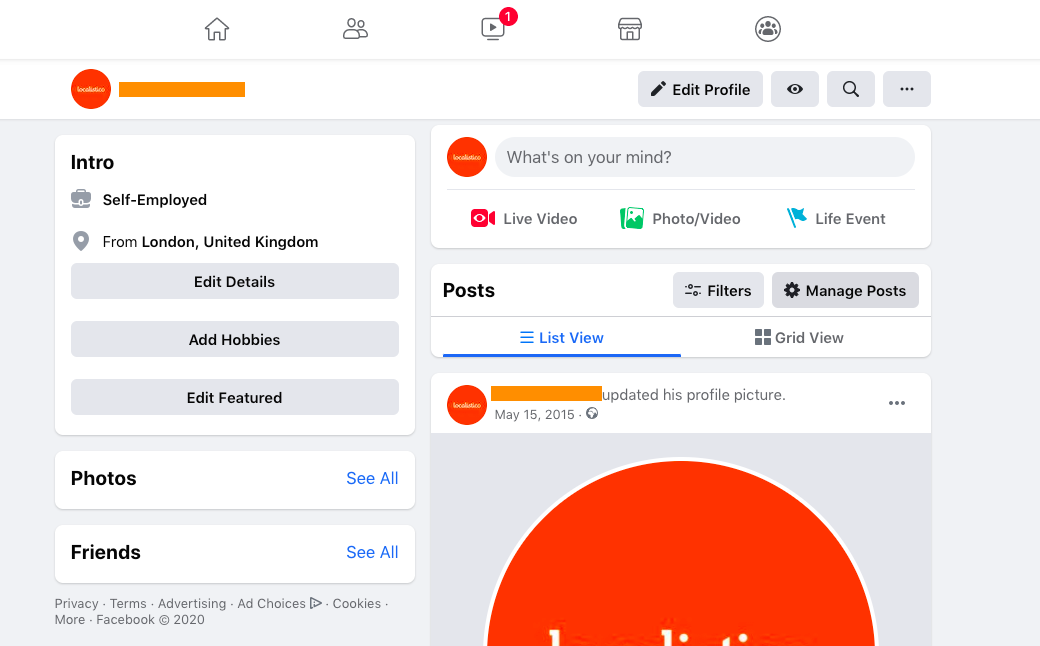 2. Click on Check in -button:
3. Search for your business and click on add as a new place:
4. Add rest of the information required and click on add:

5. Finish creating the location tag by posting: