Missing or invalid headers when importing a file
What means missing or invalid headers when I try to import a file?
"We found an error with your CSV file, and we could not continue with the process: Missing headers"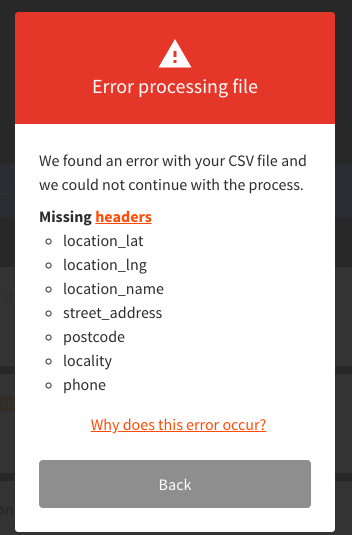 When importing you can receive this error in one of these cases:
Your document doesn't have any headers.
Your document doesn't have required headers. In this case, we'll show you what headers are missing.
Your document has headers, but in an incorrect format.
Other common mistakes are:
Your document has duplicated rows (venues with the same id or name etc)
You haven't filled all the required fields.
Also, please note, if you are having troubles importing in Excel, please try CSV.