Store Pages Portal - Settings
Store Pages Portal - Settings
In this article, it's explained what can be managed from Store Pages Portal's Settings.
From Store Pages Portal's Setting -tab it's at the moment possible to manage the name of the business, the area name's language and Custom Attributes in API. Click on Edit settings to modify the configurations: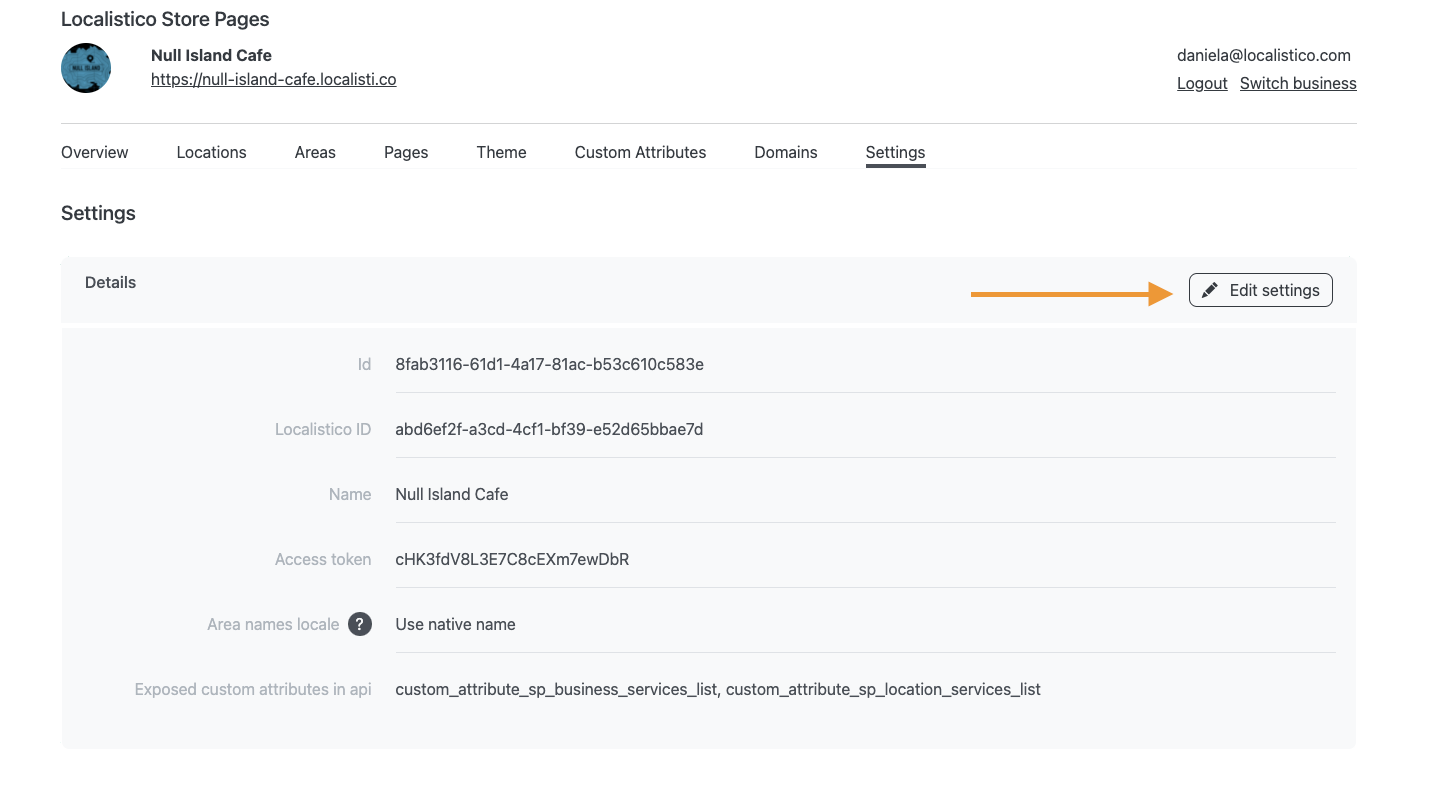 The Name is the brand name that appears on your Store Pages.
Are Names Locale indicates if the area is being displayed in the local language, always in Spanish or always in Catalan. For example, San Sebastián would be Donostia in the local language and in Catalan San Sebastià.