How to troubleshoot is Facebook post cannot be published?
Sometimes when launching a campaign, you may come across a situation that the campaign is ready to be published, but the publication button is inactive. The most normal reason is that the venue linked with the post campaign doesn't have any claimed Facebook profile linked: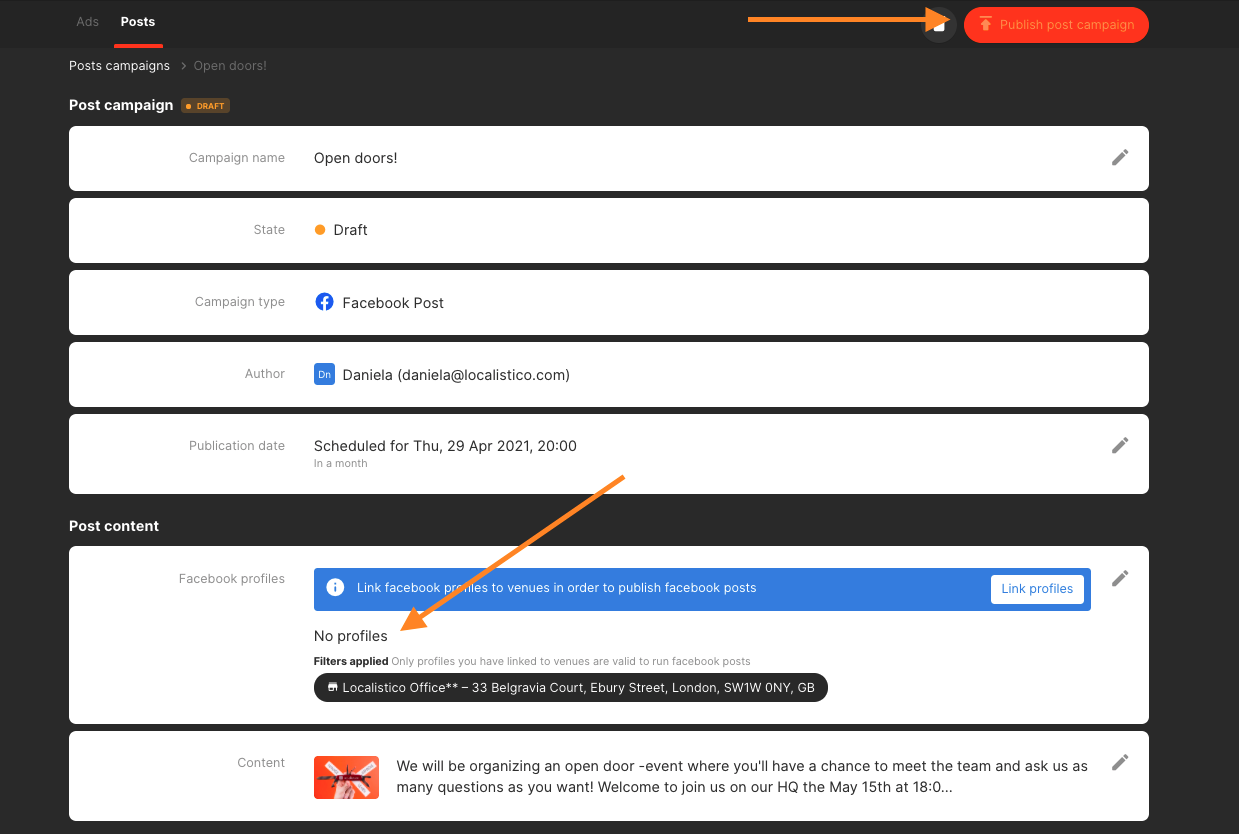 In this kind of situation, navigate to the venue linked with the post campaign and review the following things:
1. Make sure that the Facebook that is owned by you is linked with the venue. If the store yet doesn't have a Facebook profile created, please create one by publishing from Localistico.

2. Check that the profile is published on Facebook. Sometimes Facebook unpublishes the profiles when they detect something suspicious in the activity.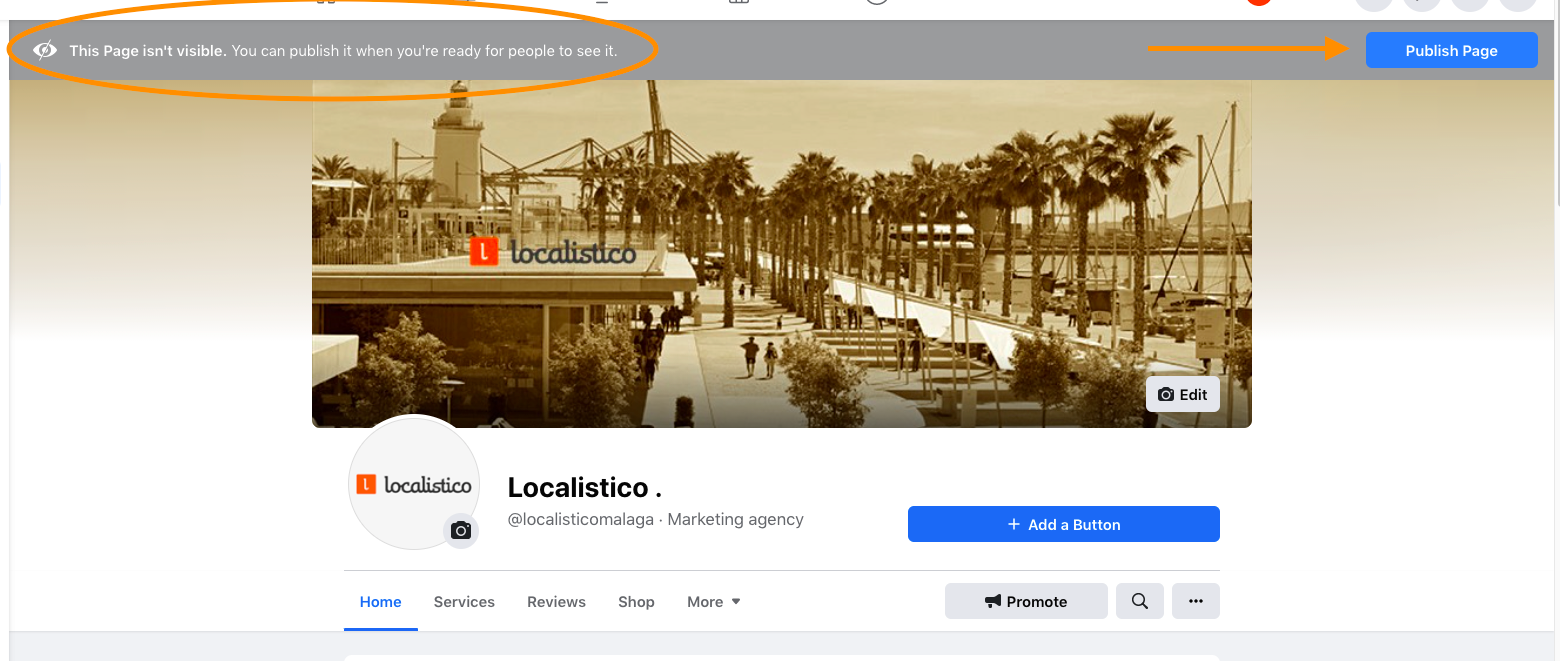 3. Check that the profile is created correctly from Localistico. N/A and inactive link-icon are signs of not completely created profile.

If you are not able to solve the issues with your campaign with these instructions, please contact to support@localistico.com.