What kind of Google Posts are available and what information they include?
At the moment, Google offers to create following types of posts:
Covid-19 update
This post type is designed to provide updates related with Covid-19. For example, the stores require booking the meetings beforehand or that the Covid-passport is mandatory in order to enter the location. The Covid-19 updates allow adding text content and an optional action button with a link: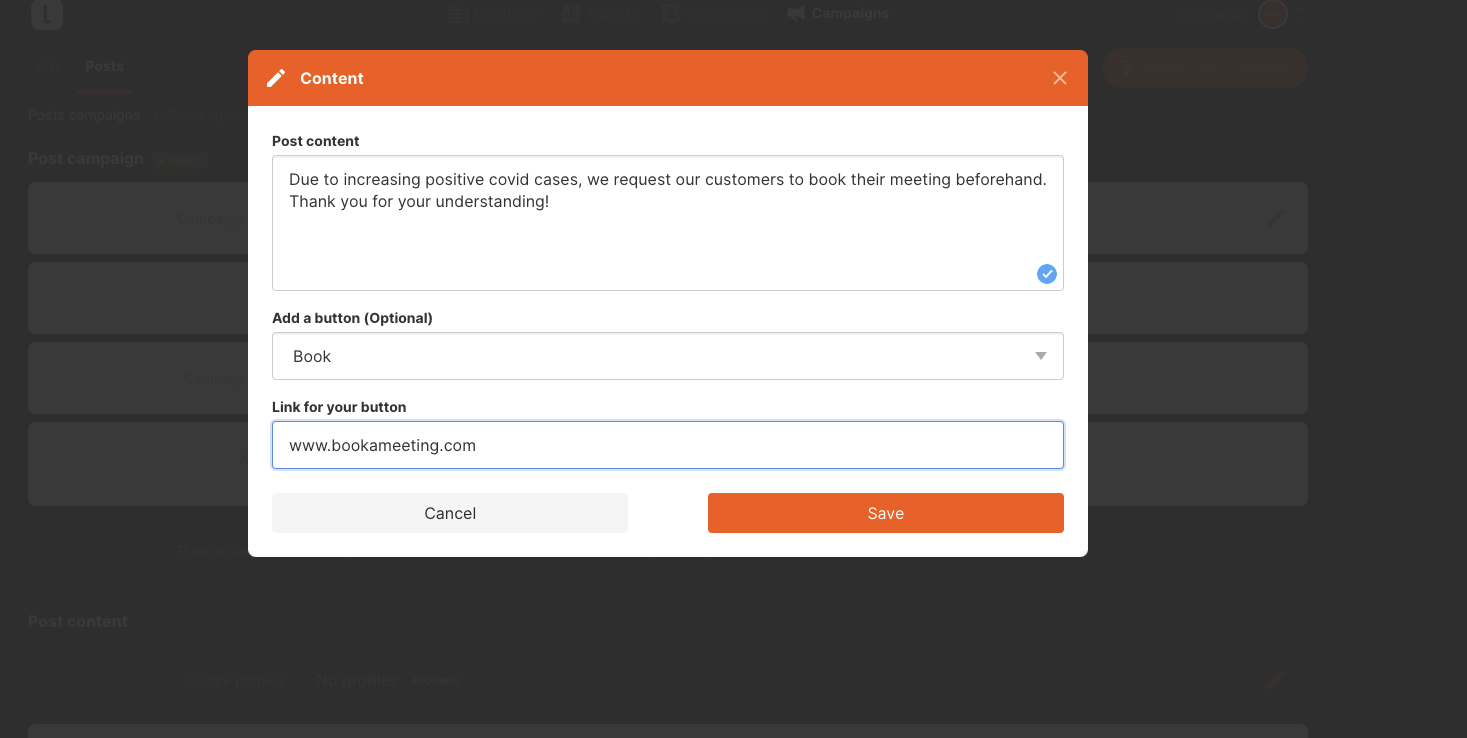 Offer
Offers allow informing your customers about different promotions and campaigns. Some businesses use this to boost the sales during a weekend or to increase the sales of a specific product. Promotions allow you to set the tittle, image (optional), text content (optional), the start date and the time, the end date and the time, voucher code (optional), a link to redeem offer (optional) and terms and conditions (optional.)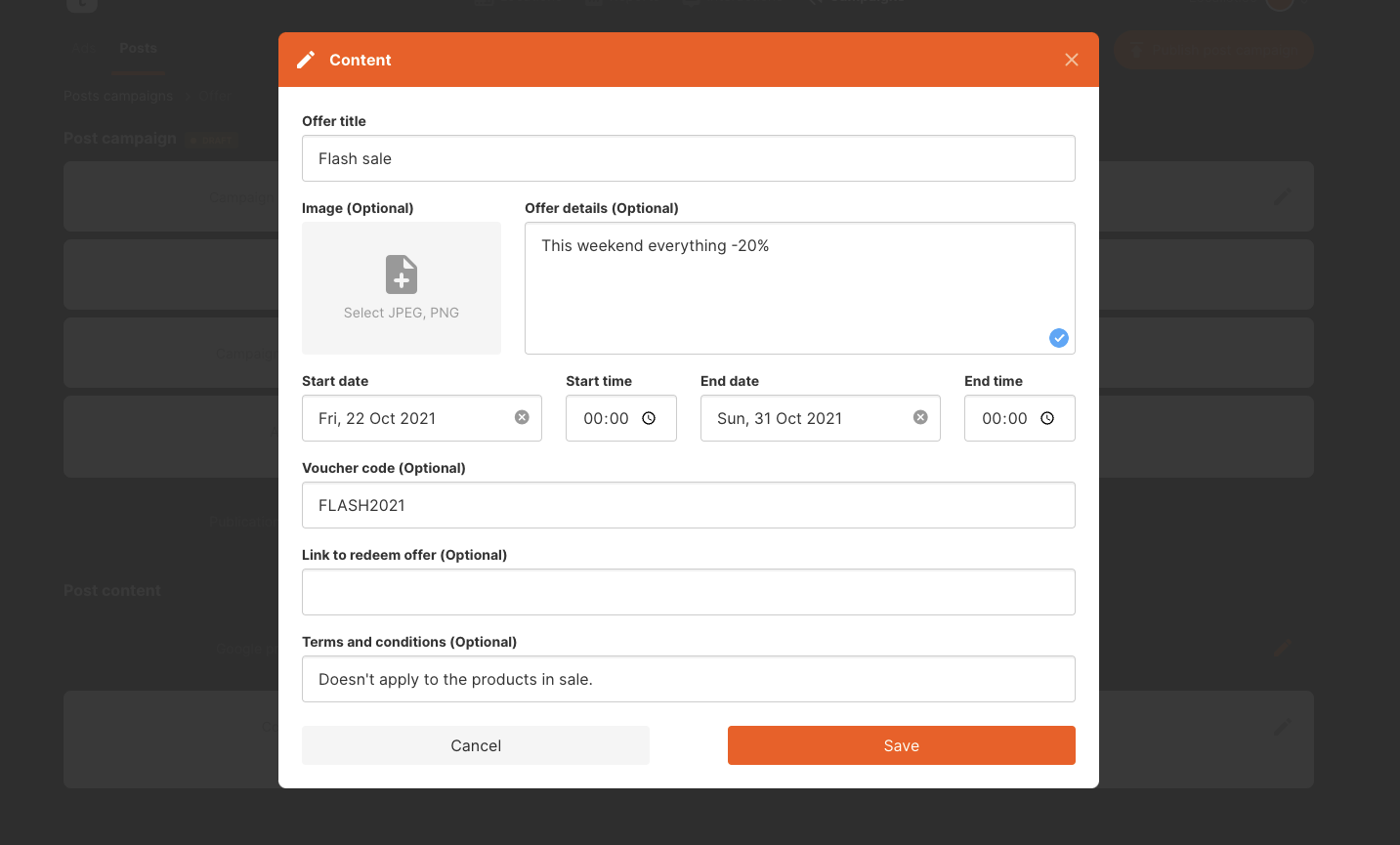 Update
Updates are used to communicate freely about your business. Tell the customers something interesting about your business or remind them about something that your business offers! Updates allow you to add a photo (optional), text content and an action button with a link (optional.)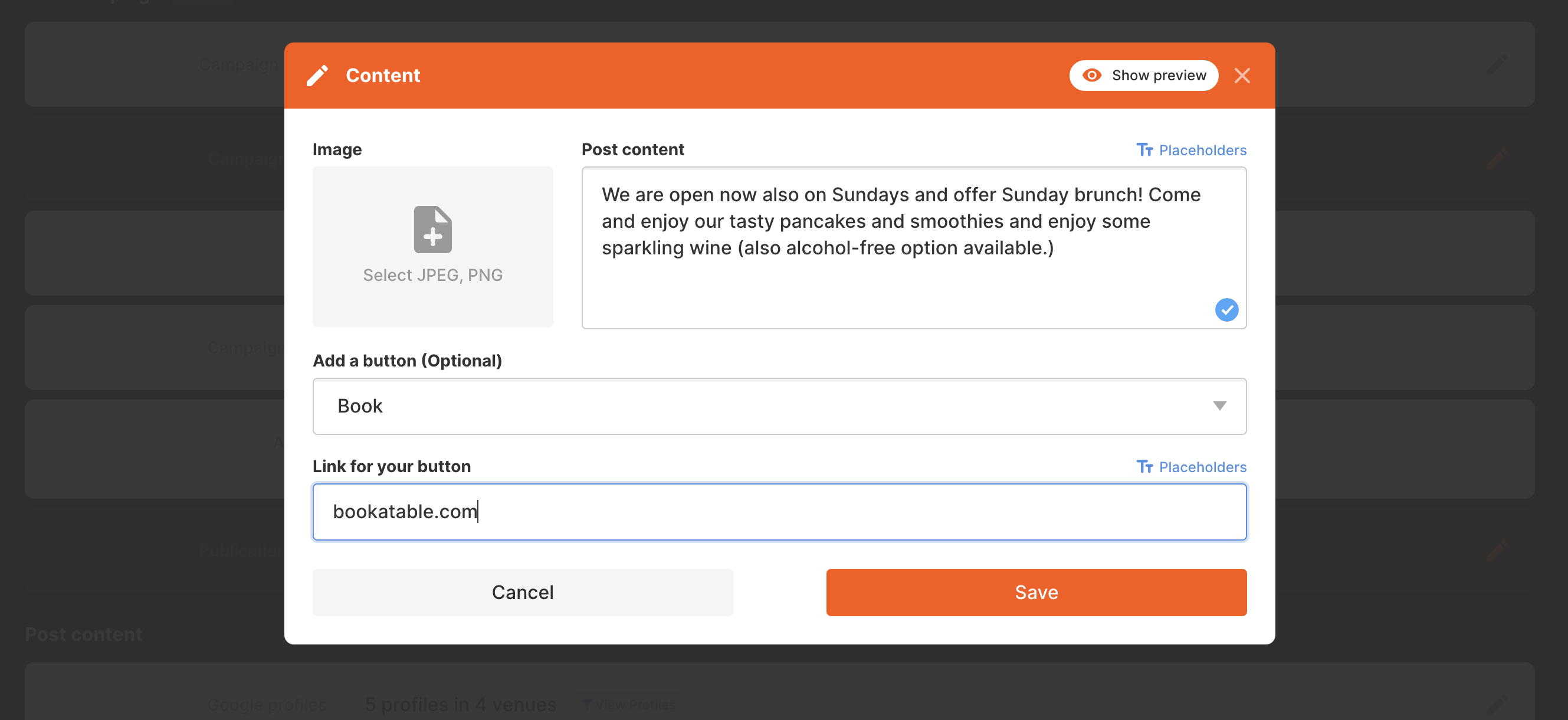 Event
Event post type allows you to promote an event in your business. It requires a title, start date and the time and ending date and the time. Optional content is a photo, text content, call-to-action button and the link.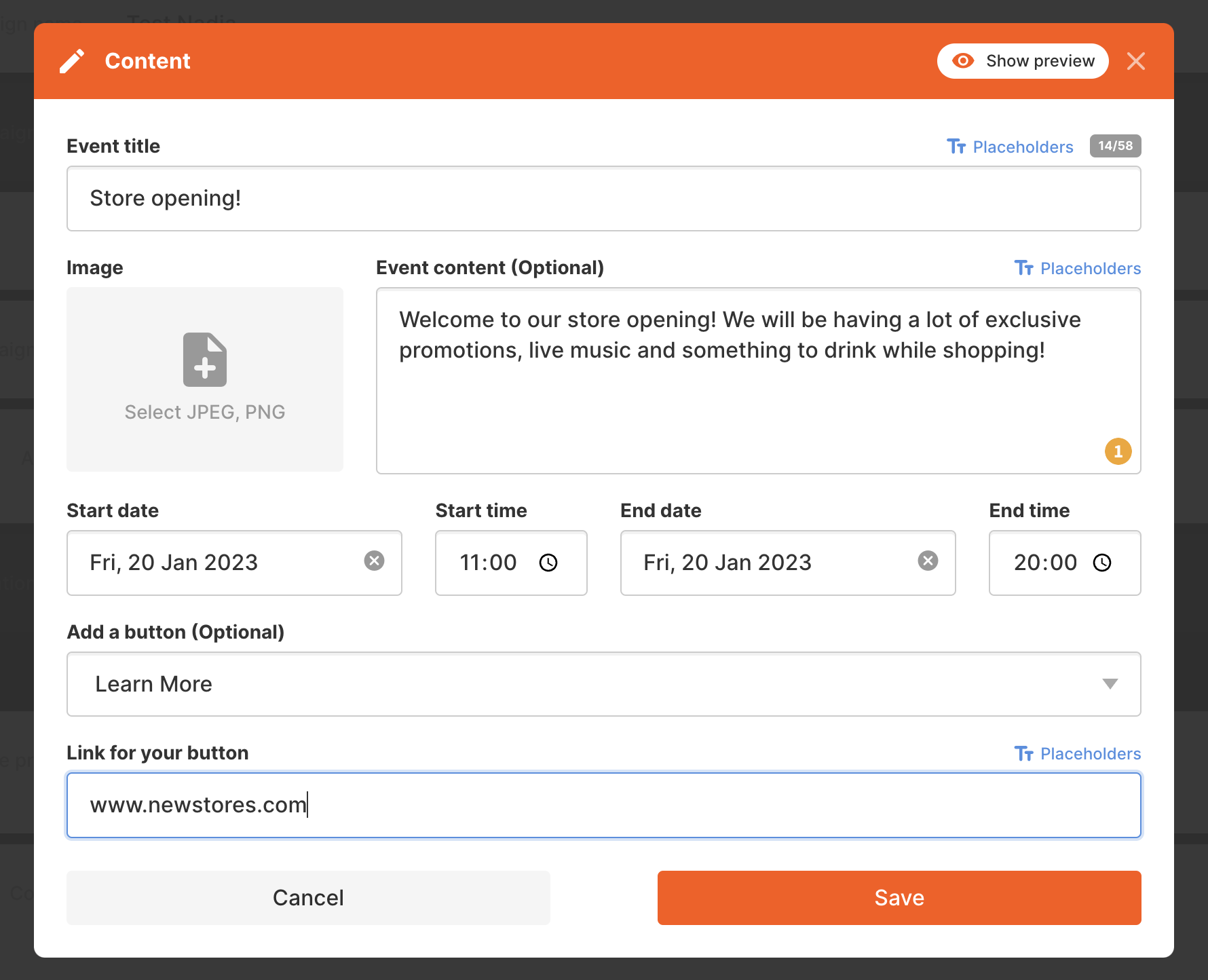 You may read more about the Google post types from here. This article on the other hand explains how to create easily Google posts from Localistico for multiple locations in one go!