How to create and publish Google posts from Localistico.
Localistico allows at the moment to create and publish Google posts from the campaigns tab. Posts can be launched for all the venues, a group of venues or just for one store. Managing Google posts from Localistico allows you to create more targeted campaigns for your customers locally as you may also allow your store managers to create Google Posts by giving them access to Localistico tool.
In order to create a campaign, navigate to the Campaigns tab and open Posts. Click on +New post campaign to create your first Google post:

Set a name for your campaign and select the platform Facebook. Localistico currently allows creating the posts in Facebook and Google. If you would like to know how to create posts on Facebook, please refer to the related article. And finally select the post type. The post type defines the field that you will have to set up the post. An offer, for example, allows you to set up a discount code in the post. Read more about the post types from this article.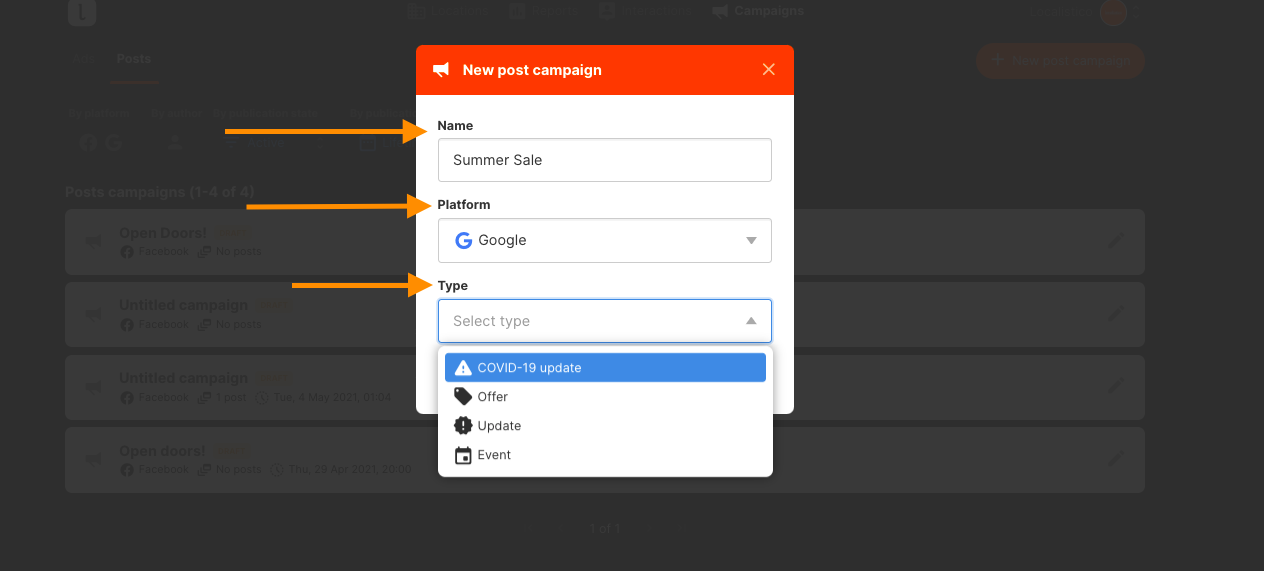 Then select the venues you would like to include to your post campaign and add the content. Please note that currently the Google post campaign cannot be scheduled, and it will publish immediately after clicking on the publish post campaign -button: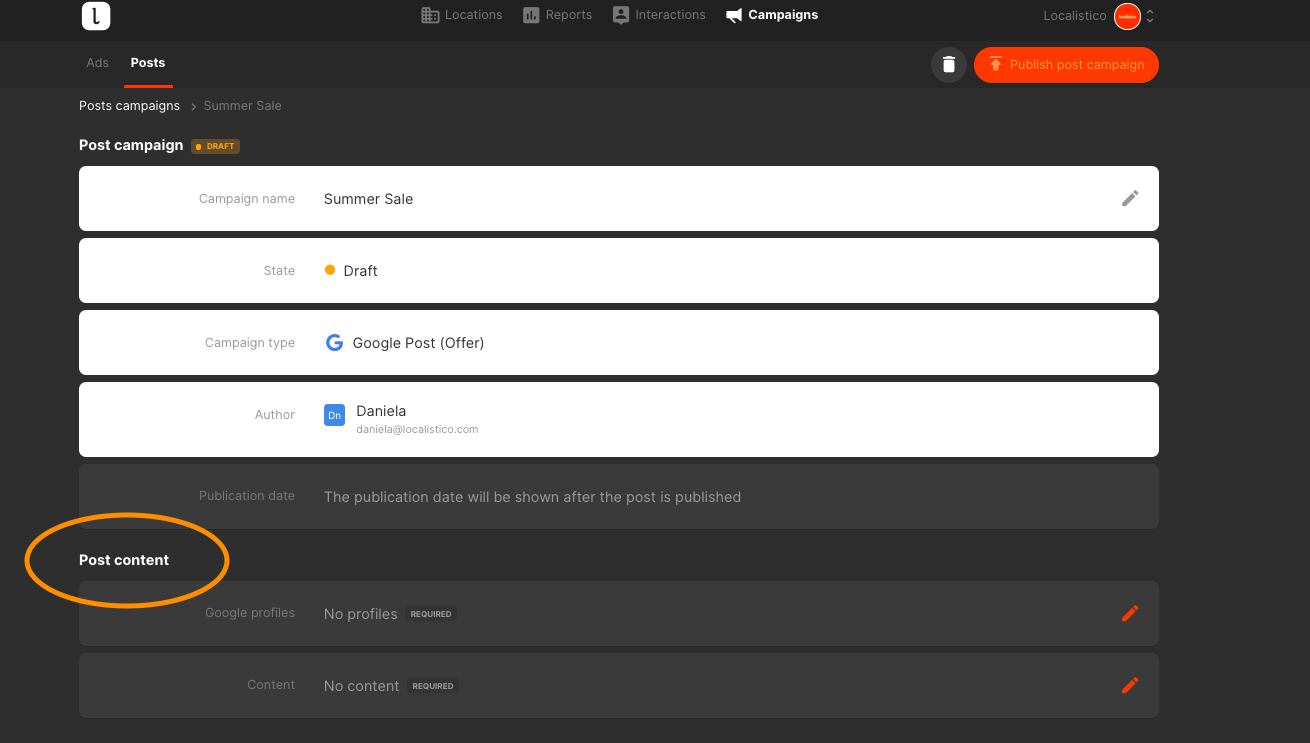 The included venues can be added by applying a tag or each venue manually. In this example we are going to include the venues with the tag "London":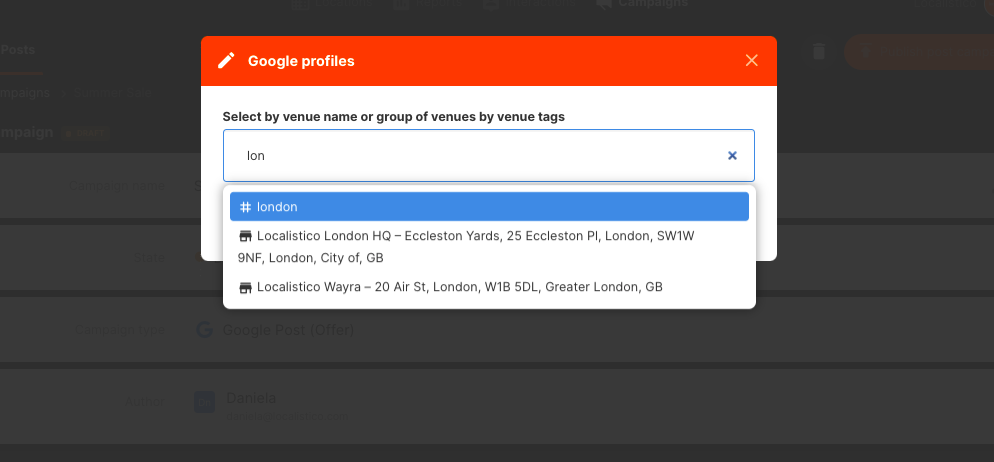 If you don't know yet how to create tags, you may have a look at this article.
The next step is to fill in the content that is available for the selected post type: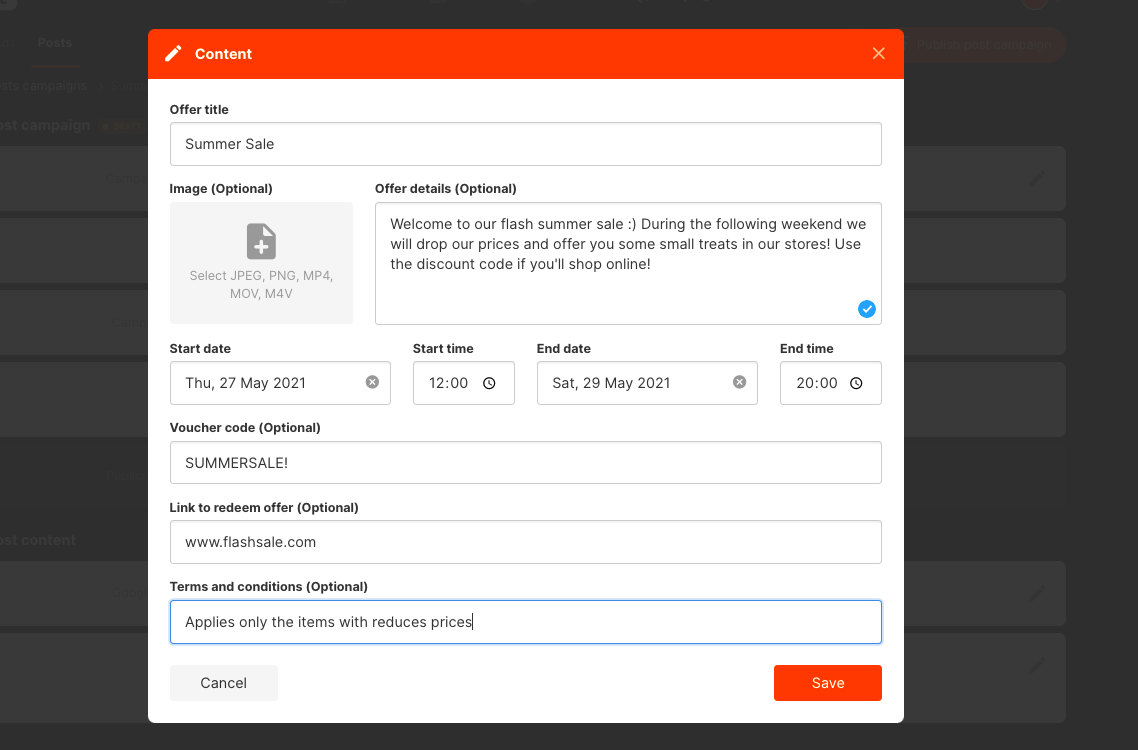 When the post campaign is ready to be published, just click on publish post campaign -button: