This article explains how the photos should be prepared before sending them to support.
At the moment, only our support team is able to upload photos in bulk to Localistico. If you have multiple photos that you would like to upload to your locations, please follow the instructions to send us in the correct way to be processed.
If the photos are the same for each venue you can just send them to support@localistico.com. Please name the photos after the specific role accordingly:
Exterior photo = exterior.png/jpg
Interior photo = interior.png/jpg
Cover photos= cover.png/jpg
Logo/Main = logo.png/jpg

Other photos with no role can be named freely. Please note that each venue can have only one cover, logo, exterior and interior photo. But you can upload as many photos as you want as other photos named, for example, as other1, other2...
Each photo should meet these requirements:
Max size: 250×250 - 5000×5000 pixels
Max weight: 10Kb - 5Mb
Ratio of the cover photo: Ratio of the cover picture: 16:9
We recommend using photos with high quality as they have higher visibility on platforms.
How to upload different photos for each venue?
If each venue has its own pictures, the photos have to be provided in separate files. Each file should be named according to the venue id.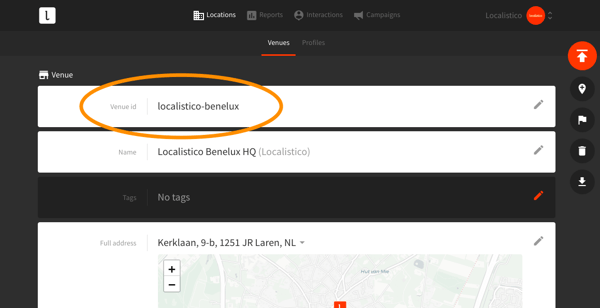 For example, if we would like to import photos to Localistico Benelux HQ -venue the file should be called localistico-benelux. Remember to name all the photos inside the file according to the introductions above.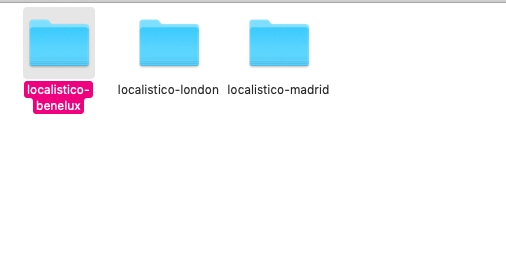 After the photos and the files have been prepared accordingly, please send them support@localistico.com by WeTransfer or Google Drive.