How to create a new profile?
When Localistico creates a new profile on a platform?
Localistico automatically creates a new profile on certain platforms, if there isn't any profile from each active platform linked to a venue.
As you want to be absolutely sure about not creating any duplicated profiles, first link all the pending profiles to their corresponding venues. If you are not sure how to do this, please refer to the related article. After linking the profiles, you can click on the publish venues button and Localistico will create the missing profiles on the platforms.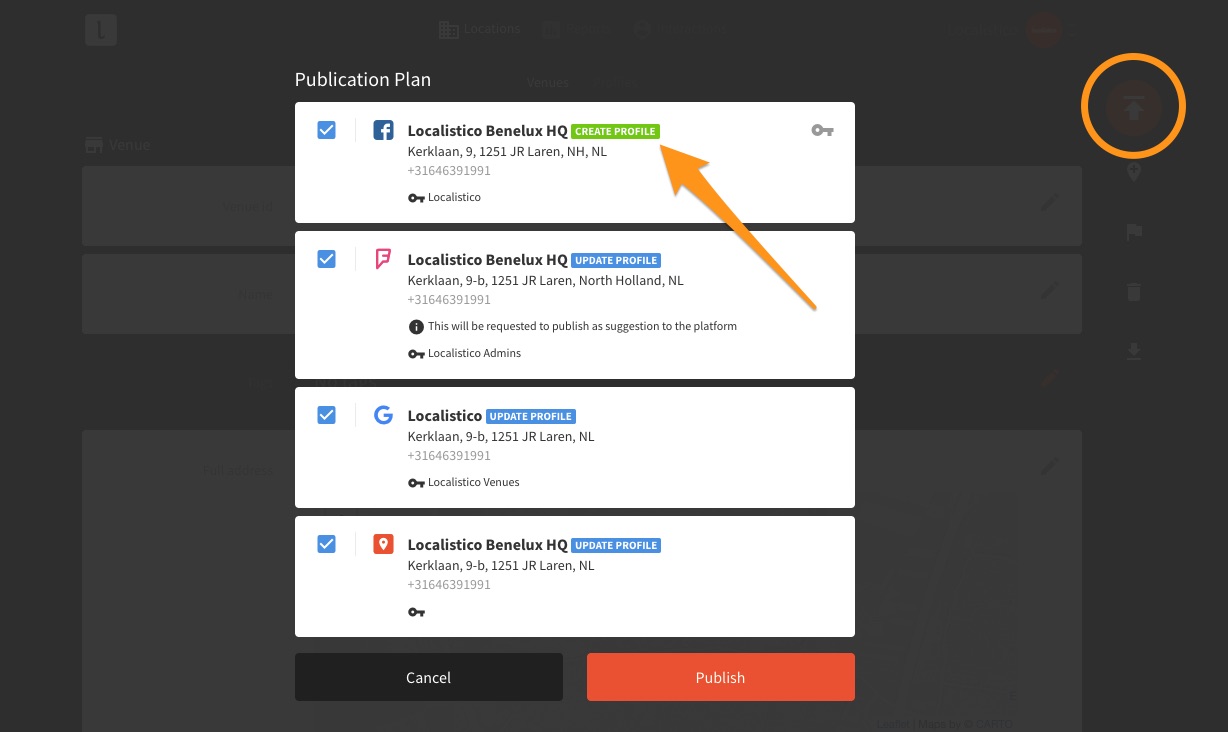 Please remember that in general, you should never create profiles manually on the platforms. The only exception is Facebook Place Pages which cannot be created via API Facebook provides us with.