See how to automatically group your reviews based on the keywords.
Clients that handle a large number of reviews get usually overwhelmed by multiple topics and situations that a reviewer can mention. By categorizing the reviews, businesses can have a better understanding of the recurrent topics and also share the feedback more efficiently with the correct departments. See more information on this topic here.
Tagging the reviews manually can be difficult for businesses who are receiving daily hundreds of reviews. Therefore, Localistico has implemented an option to categorize reviews automatically based on the keywords.
How to do that?
Navigate to the advanced settings tab that can be found under settings and select keywords: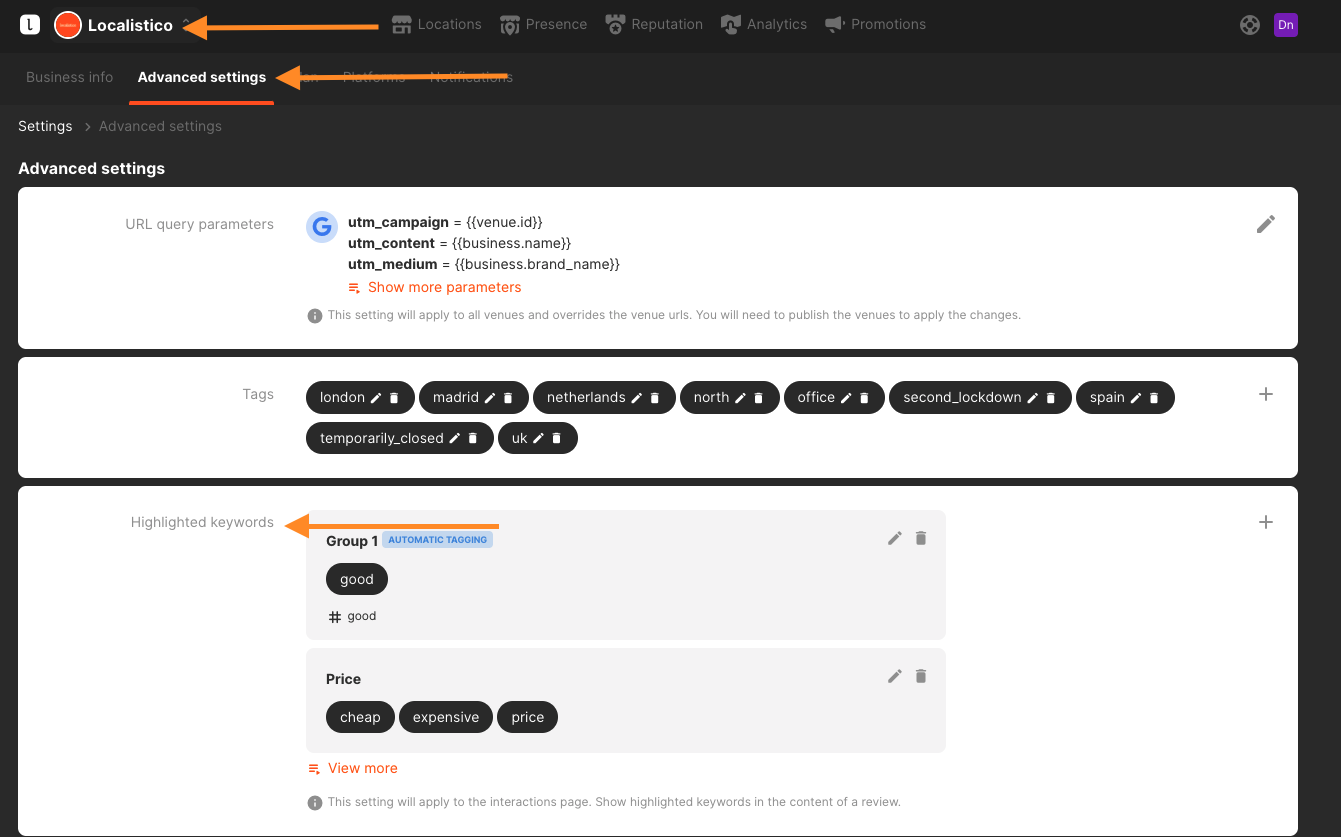 Click on add a new highlighted keyword and:
1. Set the tittle
2. Define the keywords used in the reviews
3. Automate tagging
4. Select or create a tag that should get added if one of the defined keywords is included in the review:
5. Save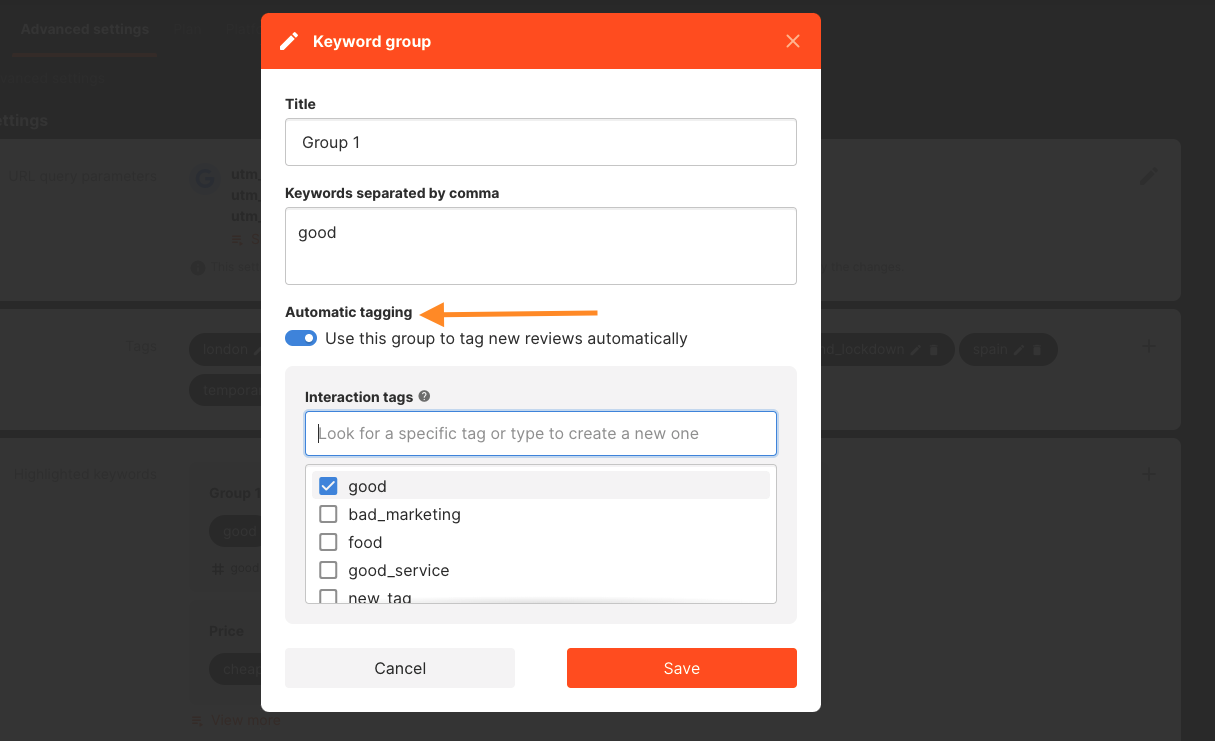 Localistico will tag all the new reviews that meet the requirements, please note that old reviews will not get tagged. Those has to be tagged manually.
Automated tags will show in the review like this:

If you are interested in this feature, please contact your customer success manager for more information. Please note that this is a premium feature and may not be included in your current subscription.