Allow your store managers to choose the post they want to publish on their profiles easily by sending post proposals.
Many larger businesses tend to have a team that is in charge of creating marketing content, but they don't know the actual stock of the individual stores. Let's say that a business is having a campaign to promote a new iPhone, and they want to advertise that on Facebook, Google and Instagram. However, a few stores don't have this specific model at the moment, so it would be inconvenient for the store to promote that model on their social media. This is where post proposal flow is helping the businesses:
1. Marketing teams create the post proposal and send it to the stores.
2. And then store managers approve the post if they have the product in stock.
Let's see how it works in detail:
How to create a post proposal and approve it?
1. First navigate to the templates tab under promotions and create a post template. Then click on send this content as a proposal: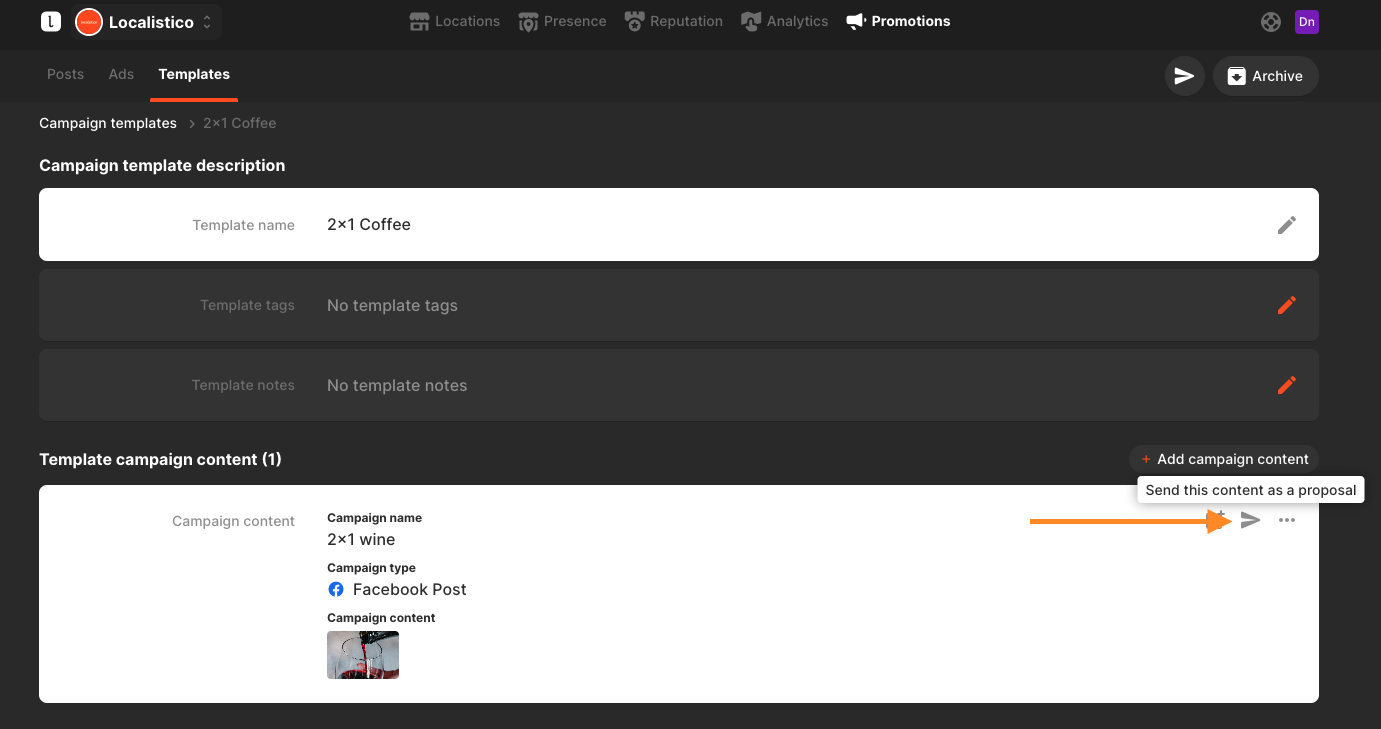 If you want to send in bulk multiple post contents as a proposal, click on here:
2. Select the stores or units you would like to send the post proposal to by selecting a tag or individual stores one by one: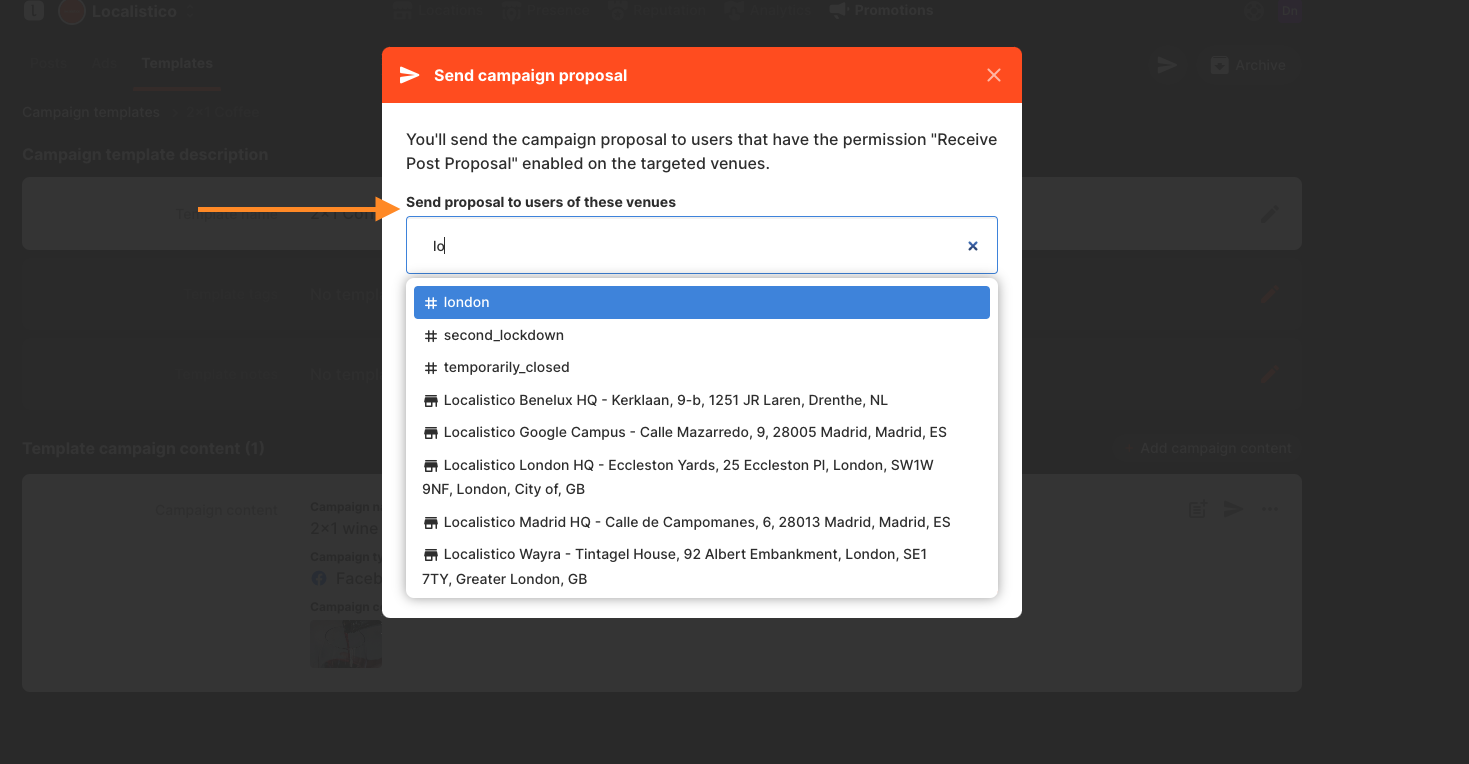 3. The manager of the location will receive the post proposal via email, and they need to first preview it and then confirm if they would like to post in on their profiles:
4. If the approval has been successful this message will appear and in case the user has access to Localistico, they can click on and see the campaign in Localistico:
Roles and permissions needed:
To create Post proposals, the user has to have Create post proposals activated. To receive the post proposals and approve them, the user needs to have the permission Receive proposal notifications. The permission to view the logs is still under development and should be released in 2023.