Store Pages Portal - Custom Attributes
Store Pages Portal - Custom Attributes
In this article, it's explained what Customer Attributes are and how to update them.
Custom Attributes allow businesses to easily edit the data such as text, info boxes, photos, promotions, services etc on the Store Pages: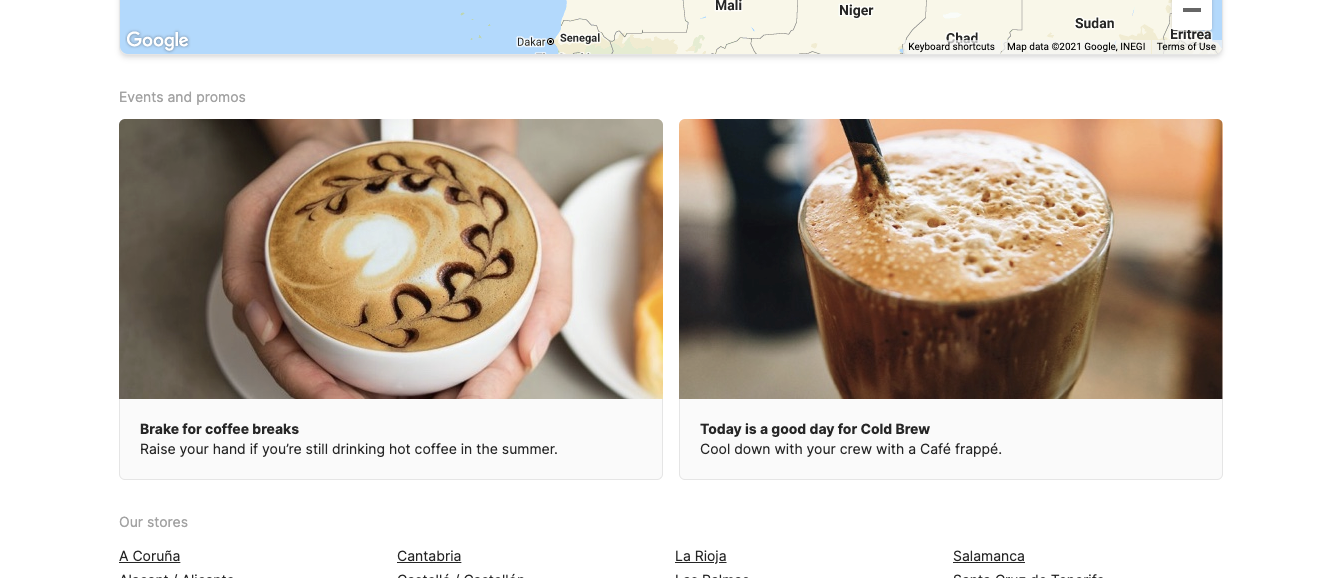 Custom Attributes are connected with the Custom Fields in Localistico. This means that if the data on the Custom Attributes needs to be edited, this needs to be done from Localistico Custom Fields section on the Business Info tab:

To sync the changes on the Store Pages, please click on "Sync Custom Fields to Store Pages". The Custom Fields that have been connected with the Store Pages can be found from Store Pages Portal under Custom Attributes: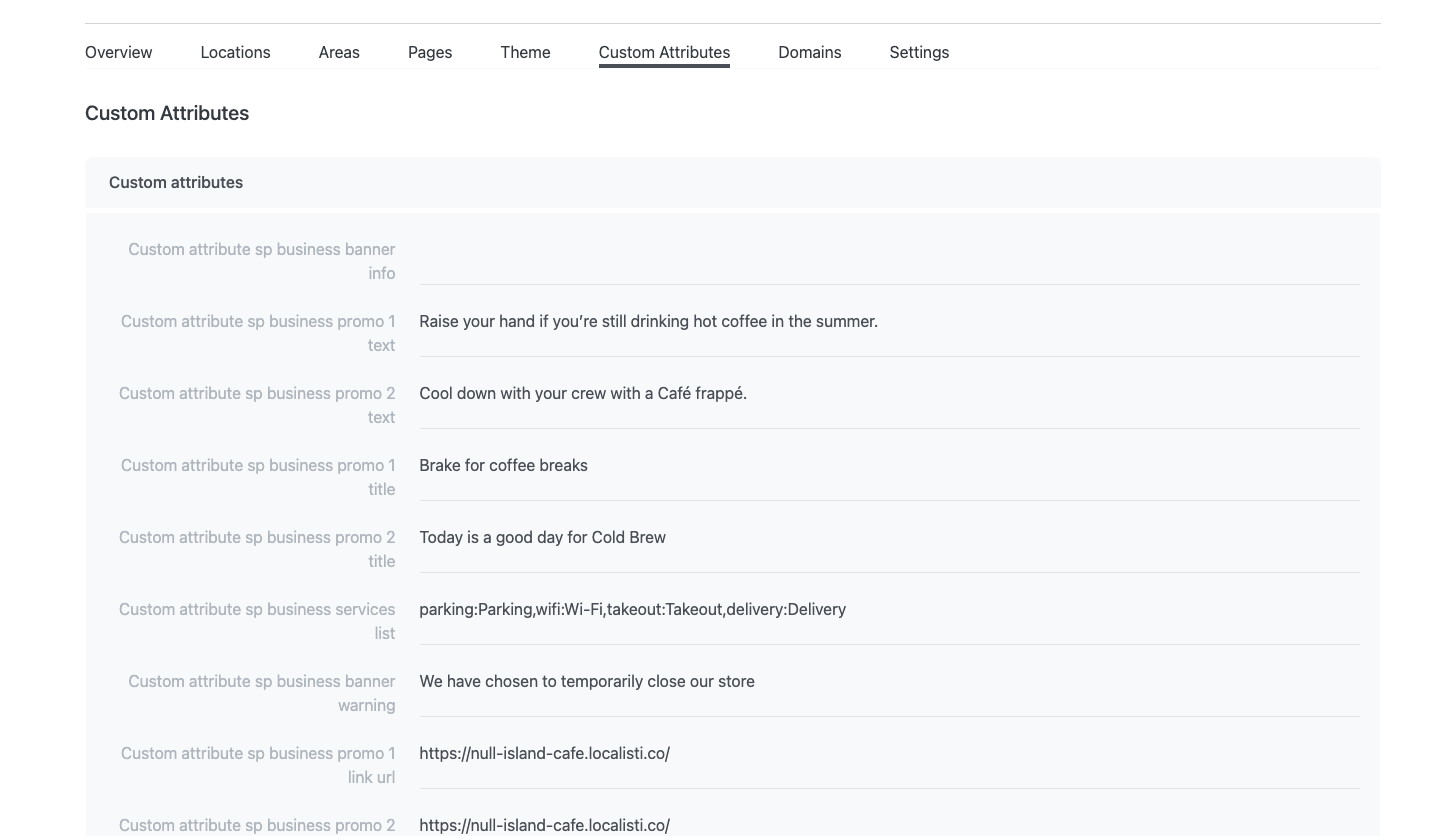 If you would like to connect a new Custom Field with your Store Pages, please contact your Customer Support Manager or support@localistico.com for more information.