Can I delete the images and change them later on Localistico?
Yes you can.
You can delete or replace images on Localistico by entering the venue and selecting the option "replace" or "delete". Remember to publish the venues after making any changes in order to update the changes on the platforms.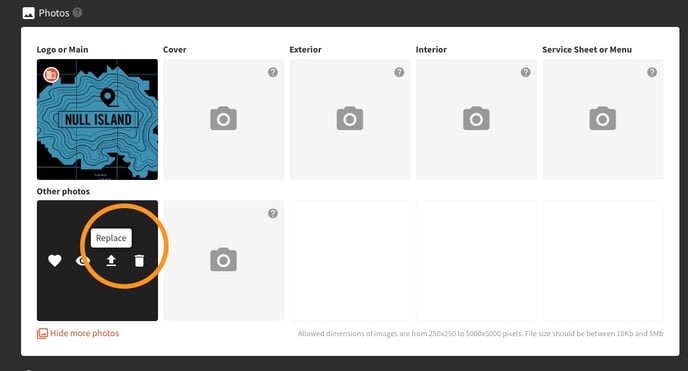 However, please note that deleting pictures on Localistico, doesn't delete them from the platforms.
Photo size requirements are as follows:
Size: 250×250 - 5000×5000 pix
Weight: 10 KB - 5 MB
Ratio of the cover picture: 16:9
Please refer to this article for more information on uploading individual photos to Localistico and to this article on preparing photos for bulk import, including the name and size requirements.