Reply even faster to your reviews from Localistico by setting up automated review templates.
Replying to reviews is quick and simple with Localistico. Reviews are extracted from the platforms and can be answered from our tool by clicking on the arrow icon next to the review.
Replying to the reviews can also be automized by setting up auto reply templates to reply even faster to your clients. If you activate the automatic response function for a template, Localistico will send that template automatically to the new reviews that are extracted from the platforms. You can set the review templates under Advanced Settings: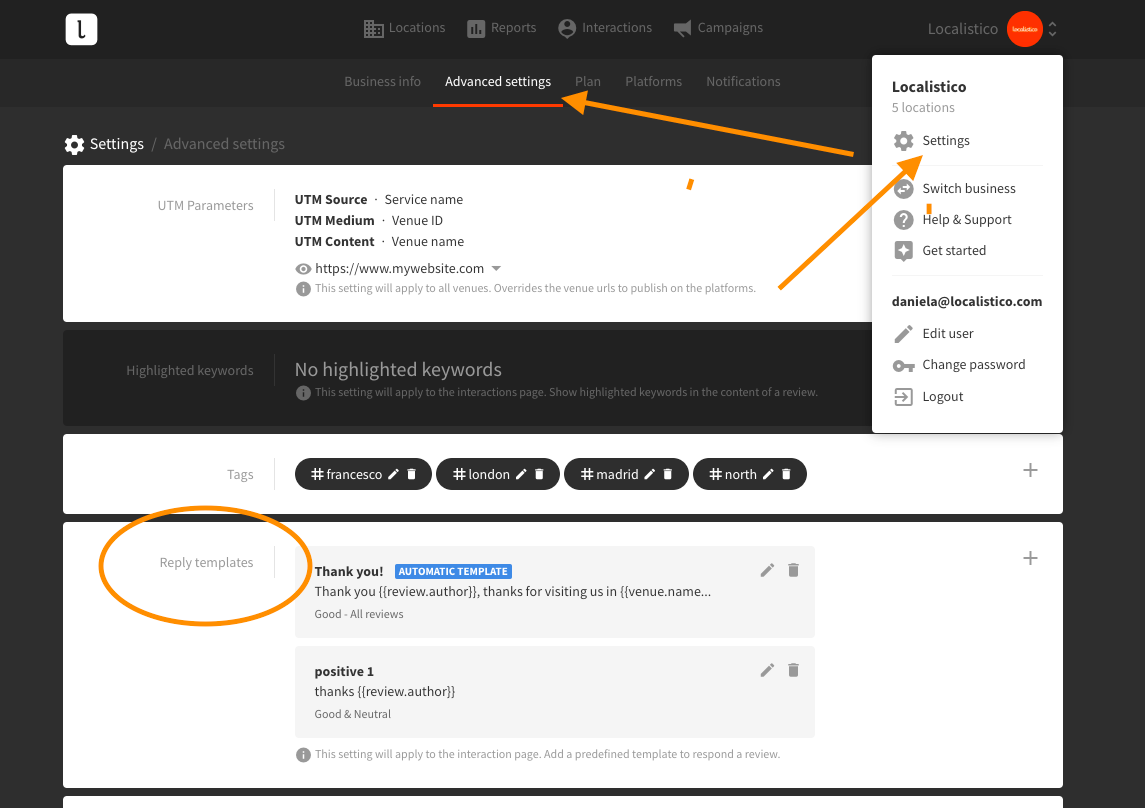 Remember to set the sentiment so that a template that is meant for a positive review doesn't get sent to a bad review. We recommend having several reply templates for each sentiment to sound more human. If you have created multiple auto reply templates with the same sentiment, Localistico rotates them so that the same template doesn't get sent out for every new review.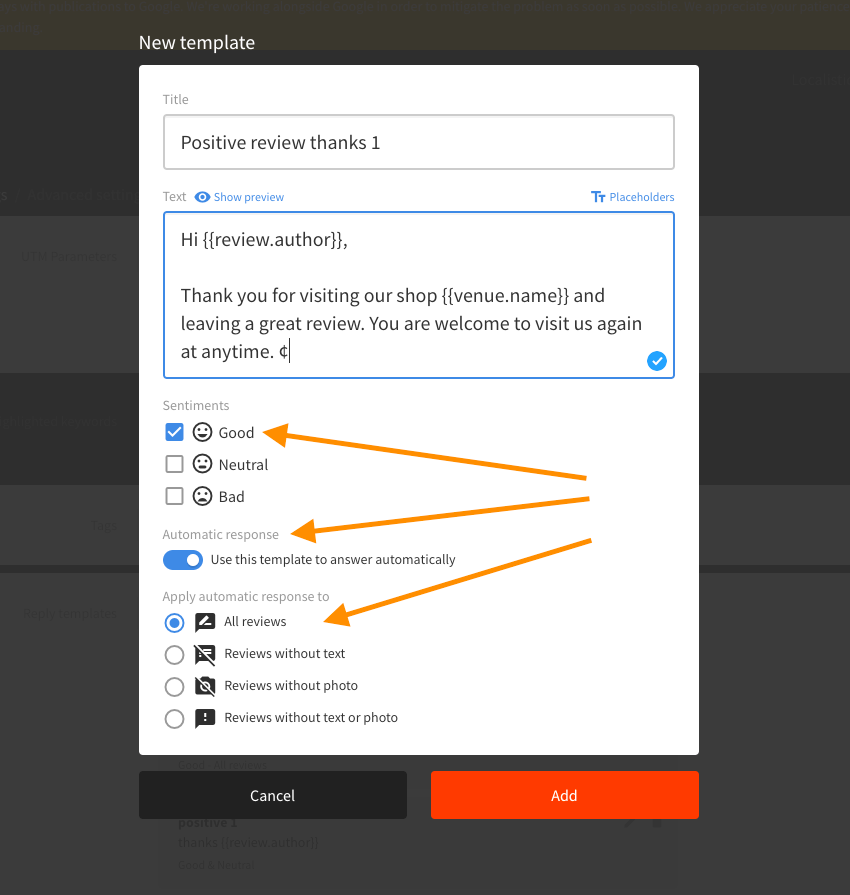 It's very common to create automated reply templates for the reviews that don't include text or photos.
In order to activate the automatic reply feature, please contact to support@localistico.com. Please note that automatic reply might not be included in your subscription plan.