Business Presence, Evolution and Custom reports explained.
Localistico provides you with multiple reports per year. These include Business Presence Report and Evolution Report. You may also purchase customized reports. Reports and their frequency depends on your support plan.
You can find all your reports under Analytics > Reports:

You can filter the reports by type: Custom Reports, Business Presence Reports and Evolution reports:

You may also filter the reports from a specific period by selecting the range date:

Click on the link-icon in order to see the whole report:

Business Presence Reports (BPRs)
An interactive report that provides a snapshot of your overall online presence. The presence tab details which platforms may be missing profiles and which platforms may have duplicate profiles that need to be flagged.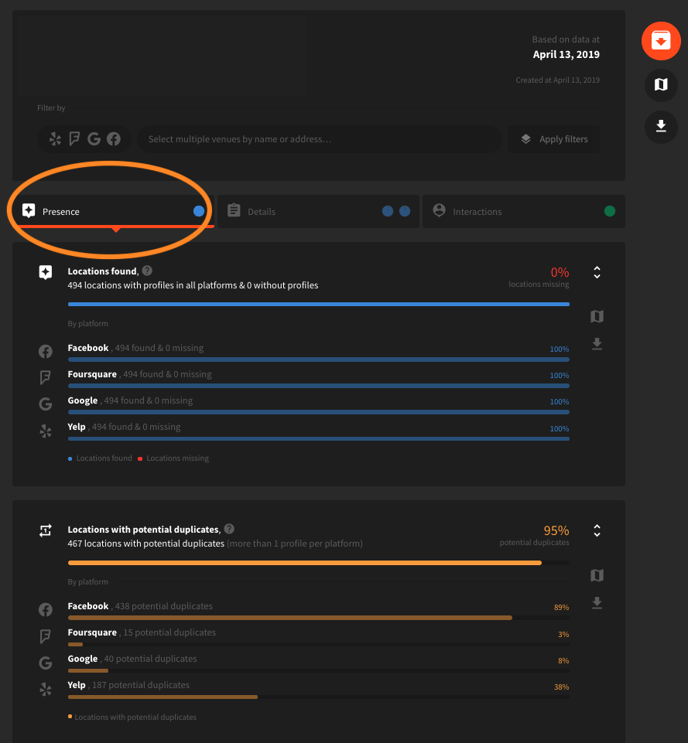 The details tab provides an overview of your location accuracy (Eg. the percentage of your venues with high, medium and low accuracy), and platforms with unclaimed profiles.
The interactions tab shows your average review ratings and locations with reviews.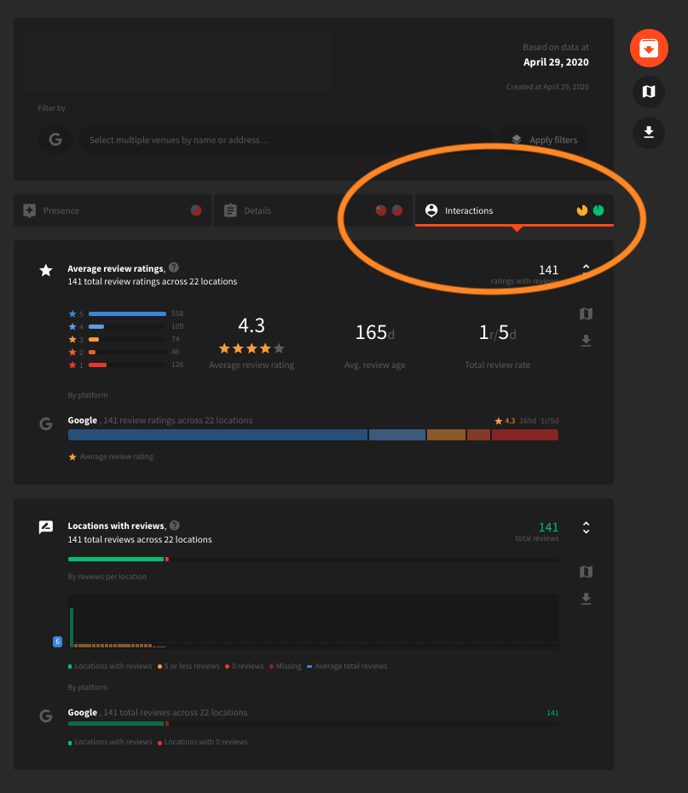 Evolution Reports
These reports provide you with a comprehensive overview of your online presence, performance, reputation, and visibility across venues and platforms. This report details actions taken within the given period, and outlines recommendations for the next steps to improve local visibility and SEO. This report includes interactive visuals, graphs, and maps and is great for sharing with colleagues and management teams to showcase your online performance and make a business case for areas of improvement. Typically, an evolution report will compare one period to the same period of the previous year, which takes into account any seasonal changes. Below you will find screenshots of the metrics included in a typical evolution report.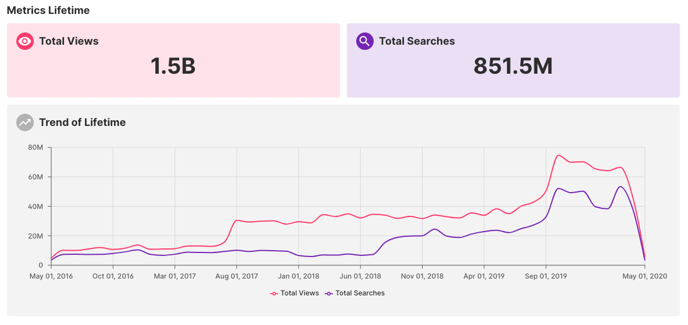 Custom Reports
The custom reports are made based on the customer petitions and will appear under the custom reports -section. Please write to support@localistico.com if you would need a customized report. Your Customer Success Manager will provide you with all the available options. Please note that the custom reports normally are not included in the subscription.
Create your own reports
You can obtain data at any time from the "Analytics" tab in Localistico in order to create your own personalized reports. Here, you will find an overview of your reviews and metrics, and can filter/compare the information depending on your needs. You can find more information about this from the related articles.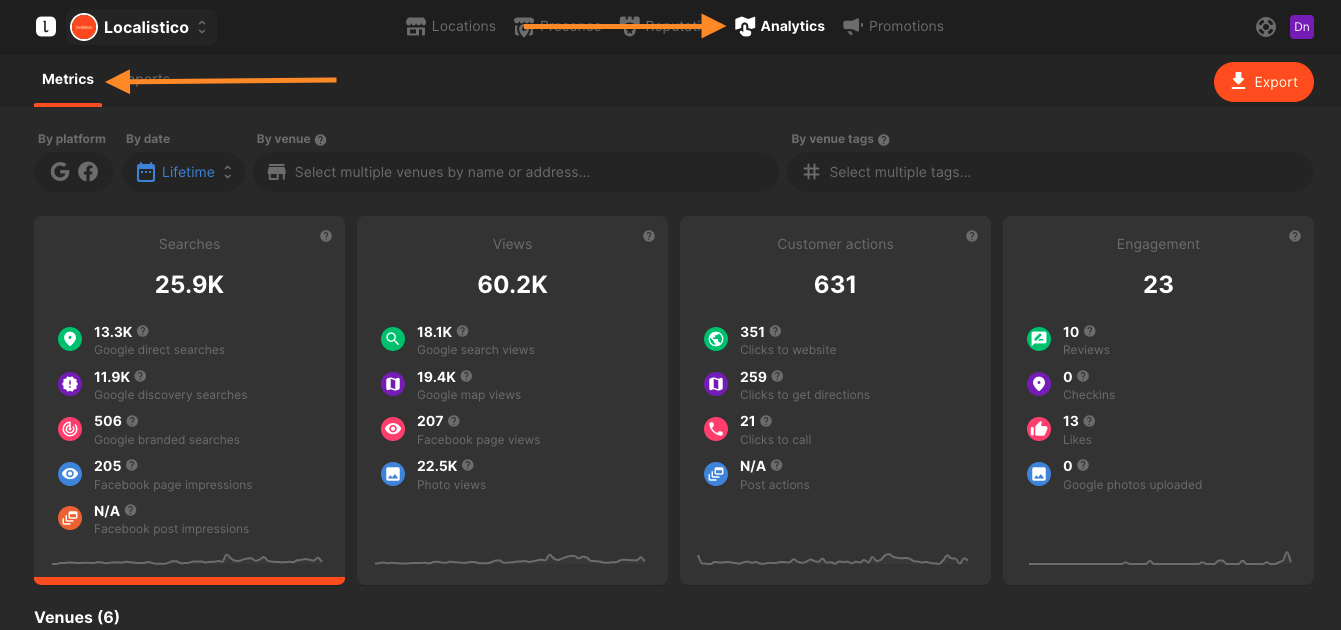 You can export the data to Excel by clicking on the orange "export" button with an arrow in the upper right corner.